Aberdeen chases a balloon and unwittingly gets into a bit of trouble.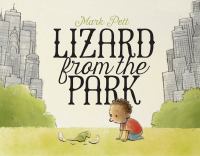 Leonard comes across an egg and it hatches into what he thinks is a lizard.  However, it soon grows way to big to be a lizard, and Leonard has to find a way to get the "lizard" back home

Bernice is a pill – she worries about her own point of view, until she gets into some trouble and realizes that sharing and helping helps everyone!